POT HOLE REPAIRS!!!! – SUBMIT YOUR LOCATION BY 10/19/16.  DETAILS HERE.
Meetings & Events
Outreach Committee Meeting

Agenda will be posted 72 hours prior to meeting.
Where:
Cafe Zeta, 2223 N. Broadway, Lincoln Heights
When:

6:00PM

on

Tuesday, October 25th, 2016

Halloween Festival

3:00pm-8:00pm. Costume Parade at 5:00pm. Movie at 5:30pm.
Where:
Lincoln Heights Farmers Market, N. Broadway & Workman, Lincoln Heights, CA
When:

3:00PM

on

Wednesday, October 26th, 2016

DWP Workshop – Be a Part of LA's Clean Energy Future

Where:
LA DWP Headquarters - A Level Auditorium, 111 N. Hope Street, Los Angeles, CA 90012
When:

6:00PM

on

Wednesday, October 26th, 2016

CD1 Save the Date: Lincoln Park Pool Groundbreaking Ceremony

Speakers include: Councilmember Gilbert Cedillo (confirmed); Congressmember Xavier Becerra (confirmed); Supervisor Hilda Solis (pending). This project was made possible through a partnership utilizing City, County, and Federal funds. Please invite your friends and family.
Where:
Lincoln Park Recreation Center, 3501 Valley Blvd, Los Angeles, CA 90031
When:

10:30AM

on

Monday, November 7th, 2016

Remember Our Veterans – Save the Date

Where:
Abraham Lincoln High School, Flag Pole Area
When:

10:00AM

on

Thursday, November 10th, 2016

CASH FOR COLLEGE – 15TH ANNUAL COLLEGE & CAREER CONVENTION

TWO DAY CONVENTION, FRIDAY AND SATURDAY, NOV. 18-19
Where:
Los Angeles Trade Technical College, 400 W. Washington Blvd, Los Anageles
When:

8:30AM

on

Friday, November 18th, 2016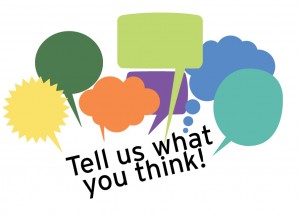 The Lincoln Heights Neighborhood Council is committed to making our town one that meets the needs of those who live in it. With that said, the LHNC would like your input on forming the future of the town into one that residents are proud of. This is your chance to let your voice be heard.
Thank you for taking the time to respond to this Community Survey, we're looking forward to your input. PLEASE SHARE WITH YOUR NEIGHBORS!!!!



Join Our Email List

For Email Marketing you can trust.

______________________

Assemblymember Jimmy Gomez, Dist. 51 Calendar of Events
© Copyright 2016 Lincoln Heights Neighborhood Council. All rights reserved.